Bay Ridge shoe repair in Brooklyn, NYC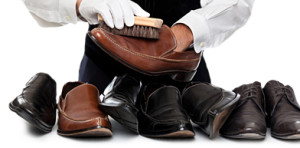 Have you ever wondered where you can get a high quality shoe repair service in Brooklyn, New York? We're a proud family-owned cobbler boots repair shop in Bay Ridge, shoe repair brooklyn NYC. We've been involved in cobbler shoe repair business for decades. In addition, we've witnessed first-hand how numerous talented and skillful Brooklyn people walk around the world of success in shoes, we had a privilege of bringing back to life and operational use with great savings on your shoe repair needs we offer variety of
coupons
for shoe repair 10% off.
Where Your Shoes Play The Blues
In our days, we live in a society obsessed with the consumerism. We buy and discard so many things on a daily basis, just like that. We took so many wonderful things for granted. Our shoes are definitely among them. For some people, it seems like a better idea to buy a new pair of shoes, than to take them your local shoe repair brooklyn nyc service shop. It's true that some shoes can be acquired for a price which is considerably less compared to a price you have to pay for a quality shoe repair. However, it's also true that these "affordable" shoes last considerably less. Isn't it better to buy a top quality pair of shoes, which are going to be useful for quite some time? You can easily prolong their time of use with the adequate shoe repair services we provide in Brooklyn, New York. We offer affordable
pricing for your shoe repair
Brooklyn NYC.
Your Shoe repair brooklyn nyc Hospital With A Huge Heart
When you decide to take your shoes to our shoe hospital, you aren't just going to save some money. You're about to save some invaluable memories. Are you really ready to throw away some of your heartbreaking memories along with your old pair of shoes? Our cobbler shoes shop isn't an ordinary place. With each and any shoe repair, we hear a story about where your shoes had taken you. What had you done and who did you see. When we're done with our boots repair business, you're welcoming an old friend, which is ready to take you back to the most memorable places. We say it without any exaggeration, there's some stardust under your shoes. We'll repair them and give it all back to you. All those fabulous things, you thought there are lost forever.
Where Shoes Talk And People Walk
The door of our shoe cobbler shop is always open for people, who're willing to give their dear shoes a second chance in Bay Ridge, Brooklyn. Why don't you pay us a visit when you're around, and put our legendary shoe repair services to the real test? Just like your four-wheeled pet needs a regular maintenance, your shoes need an occasional repair. Even if you aren't planning to use them again, say one huge thank you with a quality repair all shoes truly deserve. Our cobblers shoe repair invitation is actually a call for the new adventure. Accept it, with all of your shoes. Let's walk together toward your hopes and dreams. We can fix your shoes, and we're more than sure, then you'll fix everything and anything afterwards in shoe repair Brooklyn nyc. For your convenience our shoe repair brooklyn nyc shop is open 
extended hours
and on the weekends.